SHORT THUMB ABDUCTOR WRIST BLUE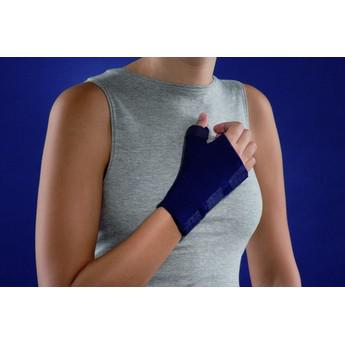 SHORT THUMB ABDUCTOR WRIST BLUE
Reference: 7126
Short thumb abductor wrist is made of anatomical bi elastic knitting. Incorporates lateral splint malleable and removable manually. To keep the thumb in abduction. For injuries in the metacarpophalange joint of the thumb.
Effects:
Stabilization and correct positioning of the thumb.
Indications:
Immobilization and protection of the metacarpophalangeal and capometacarpal joints.
| SIZE | Measurement (cm.) | N.C. |
| --- | --- | --- |
| Small | 13 to 16 | 239856-6 |
| Medium | 17 to 20 | 239854-2 |
| Large | 21 to 24 | 239853-5 |