METACARPAL WRIST GUARD WITH SPLINT BEIGE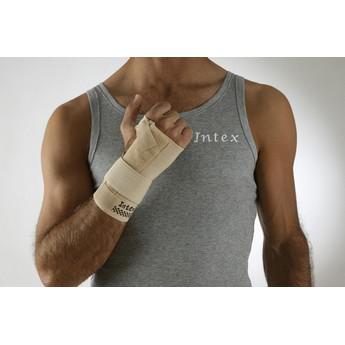 METACARPAL WRIST GUARD WITH SPLINT BEIGE
Reference: 7135
Metacarpal wrist guard made of bi elastic fabric in anatomical shape and valid for right or left hand. It incorporates removable and manually malleable splint providing high degree of immobilization and with reinforcing band to regulate the compression in the wrist.
Effects:
Support, stabilization and compression.
Indications:
Joint injuries, sprains, chronic illneses, trauma and carpal tunnel syndrome.
| SIZE | Measurement (cm.) | N.C. |
| --- | --- | --- |
| Small | 13,0 to 16,0 | 156206-7 |
| Medium | 17,0 to 20,0 | 156209-8 |
| Large | 21,0 to 24,0 | 156207-4 |