KNEE GUARD MALLAFIX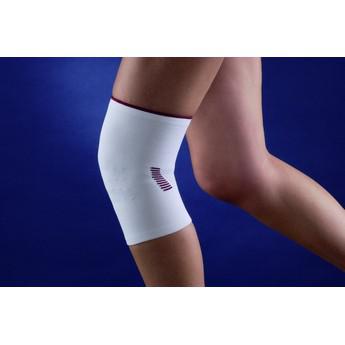 Reference: 7096
The knee guard orthosis is made of multimesh technology with bi-elastic fabric in order to a great adaptability and a comfortable use. The absence of rigid splints allows to maintain a controlled mobility.
Effects:
Stabilization, compression and protection
Indications:
Arthritis, arthrosis, support and prevention for sport and work activities, trauma and minor instability. Inflammatory processes.
| SIZE | Measurement (cm.) | N.C. (White) | N.C. (Blue) |
| --- | --- | --- | --- |
| Small | 29,5 to 33,5 | 244996-1 | 239290-8 |
| Medium | 31,5 to 36 | 245266-4 | 239289-2 |
| Large | 33,5 to 38,5 | 245274-9 | 239288-5 |
| Extra Large | 35,5 to 41 | 245290-9 | 239287-2 |