ENCLOSED METACARPAL WRIST GUARD MALLAFIX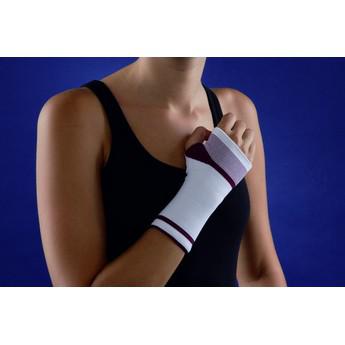 ENCLOSED METACARPAL WRIST GUARD MALLAFIX
Reference: 7097
The enclosed metacarpal wrist guard orthosis is made of multimesh technology with bi-elastic fabric in order to a great adaptability and a comfortable use. The absence of rigid splints allows to maintain a controlled mobility.
Effects:
Stabilization, compression and protection.
Indications:
Tendinitis, arthritis, protection, support and prevention in sports practices and working situations, slight bruises and trauma. Inflammatory processes.
| SIZE | Measurement (cm.) | N.C. (White) | N.C. (Blue) |
| --- | --- | --- | --- |
| Extra Small (only white) | 12,0 to 14,0 | ------------- | -------------- |
| Small | 14,0 to 16,0 | 245308-1 | 239286-1 |
| Medium | 16,0 to 18,0 | 245316-6 | 239284-7 |
| Large | 17,5 to 20,0 | 245381-4 | 239283-0 |
| Extra Large | 19,0 to 21,5 | 245530-6 | 239282-3 |